Meet Stacey Francis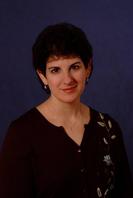 I have been treating patients using Chiropractic Kinesiology for more than 20 years in the metro Detroit area. I believe that it's important to know how different foods and different movements affect our bodies. Kinesiology is the study of muscles. By using muscle testing in my practice it allows me to identify which muscles, glands and organs are getting an adequate supply of nerve impulses.
I speak on a vast array of health topics in such a fun way that you won't realize that you are learning biochemistry, physiology and body mechanics.
I enjoy what I do and am constantly rewarded with the miracle of seeing the body heal itself.